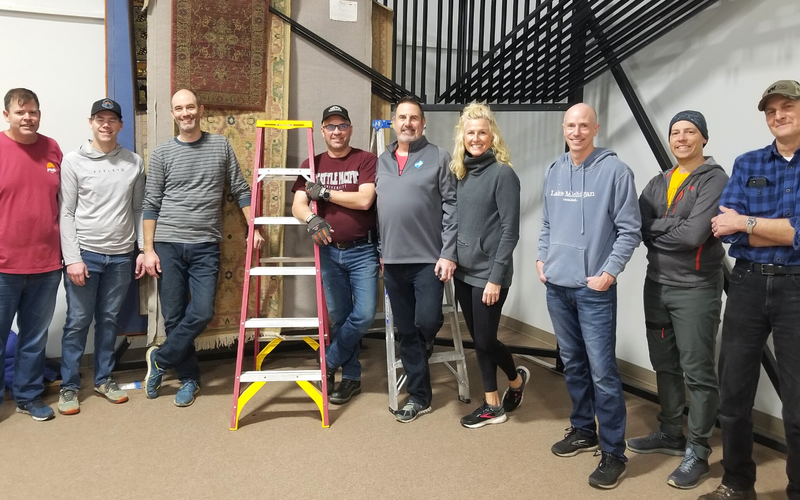 When Easter Gets Personal
Easter is a big day. Full of color, great music, and celebration. It's legitimately the highlight of the year for me, just as Jesus' resurrection is the highlight of our faith. As amazing as Easter Sunday can be, the Monday after Easter always feels strange and awkward. Unlike Christmas, where most of the population has time to linger and lean into an extended holiday period, the day after Easter snaps us back into business as usual.
On one level, this bothers me: shouldn't Easter change everything?! On the other hand: the real power of Easter lies NOT in spectacular short-term changes, but in the transformation of the ordinary in human life.
It dawned on me some years ago that Jesus's public ministry ended on the cross. While Jesus had been cheered by crowds on Palm Sunday, jeered by a mob at his trial, and though he had taught huge throngs of people during Passover week in Jerusalem, there were no more large gatherings on the other side of the empty grave. There was no post-resurrection victory tour. No spectacular public speeches or high-profile sermons from the mouth of the Risen One. Jesus's public ministry concluded with his final breath, "It is finished."
But in a new Easter season where the public-facing ministry ceased, Jesus's private ministry - tailored to individuals in personal and tender ways - picked up! It all started with Mary Magdalene, who was lost in her tears and grief on that first Easter morning. Jesus spoke her name and gave her the massively significant job of being the first message bearer of the Good News of the resurrection. Jesus met her in just the way she needed.
Similarly, Jesus met Thomas in the midst of his obstacles and doubt. Thomas, perhaps as a function of being a twin (his name literally means "The Twin"), struggled with being overlooked. It surely didn't help that he, alone of Jesus's disciples, was absent when Jesus appeared on the first evening of Easter. Thomas was a man of reasonable doubt – "I'll believe it when I see it." And, sure enough, the next time Jesus appeared, he let Thomas know that his struggles were seen and heard by his Master. Jesus uniquely invited Thomas to touch him in the place of his woundedness. This experience was exactly what Thomas was desperate for.
The same principle applies today. Real Easter living is more likely to appear in tender, personal, private settings than in grand, spectacular, public ones. For mysterious reasons that I cannot explain, this pattern seems to please God and bring him greater glory.
It's so fitting that our church has the opportunity to lean into this Easter reality as we practice the next round of Fifth Sunday Serve on Sunday, April 30. Here's the real secret of Fifth Sunday Serve, in my opinion: there is spiritual, resurrection power in serving others personally – AND – there is spiritual, resurrection power in serving alongside Christian friends, shoulder-to-shoulder. Two hours of working alongside somebody in Jesus's name can accomplish more relational connection than a year's worth of casual, post-church coffee conversations!
Looking forward to leaning into Easter with you soon,
– Pastor Gregg