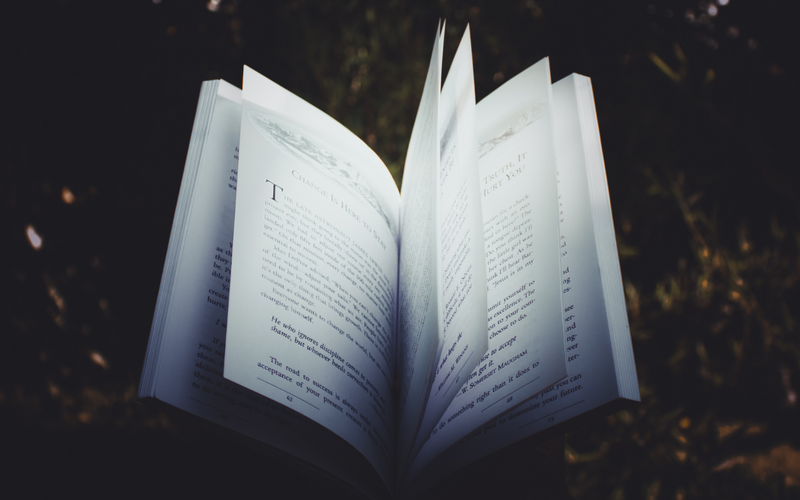 Thorny Issues
In the recent sermon series on the Apostles' Creed, I've quoted frequently from our denomination's* recent report on human sexuality. For those who would like to dig a little deeper, you can follow these links to read a twelve-page executive summary of the CRCNA's Human Sexuality Report. To access the entire Human Sexuality Report, you can click here.
I've had a number of folks ask specifically for the portion of the report that I quoted in the message on October 16. It's included below in italics and is excerpted from the "Gender Identity" portion of the larger report.
Individuals who identify as transgender or have gender dysphoria need to be received without judgment as persons made in God's image, valuable to God as they are.
In other words, they need to be welcomed with unconditional love.
This takes into consideration the fact that believers and, in fact, all people will continue to experience the fallenness of creation in their own lives. Like a myriad of other disorders and disabilities, gender dysphoria and gender disorders are "not the way it's supposed to be."
As Christians, we believe that the body is a gift from God. Tragically, due to the fall, through no fault of their own, some people experience a disconnect between their gender identity and their sex. Nevertheless, there is no redemption** in embracing this disconnect as a sign of God's good intent. There is no redemption** in trying to live as a male when God has given one the body of a female, or in trying to live as a female when God has given one the body of a male. We do not help people to flourish when we encourage them to transition from one sex to another. To transition is merely to intensify the problem. No matter how hard a person tries, or regardless of what invasive procedures they undergo, they cannot change the fact that God has made them male or female.
I find these words to graciously embody the tension between the postures of radical hospitality and radical obedience to which we are called as Christians. In speaking of these complex, thorny topics, we do well to remember that it is not our Christian responsibility to declare judgment on the world or to use biblical morality to set domestic policy. Rather, we are called to judge ourselves first (we'll come up short!) and to be unhypocritically mindful about how our lives honor God right here in our little corner of the big, beautiful, body of Christ.
Peace to you as we strive to do just that,
* Our denomination is the Christian Reformed Church in North America, or CRCNA for short.
** Redemption here doesn't mean "salvation from sin" in the typical Christian sense, but rather setting a broken situation right so people can move forward in freedom and peace.