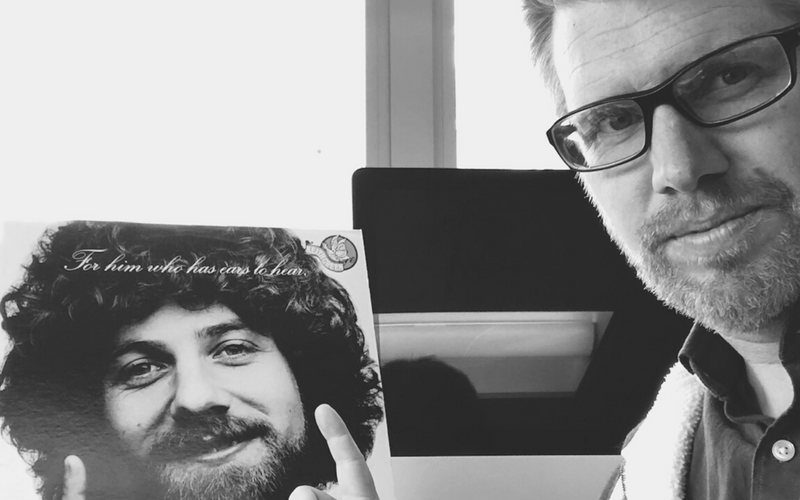 Mr. DeMey Goes to Synod
In the 1939 movie classic, "Mr. Smith Goes to Washington," actor Jimmy Stewart plays the role of Mr. Jefferson Smith, who finds himself unexpectedly transitioning from the head of the Boy Rangers (think Boy Scouts) to the office of a United States Senator. Smith's naïve and honest nature allows an unforgiving Washington press to take advantage of him, quickly tarnishing his reputation with ridiculous front-page pictures and headlines branding him.
This year, I've found myself transitioning from local pastor to delegate to our denominational Synod. While I hope to conduct myself with some echo of the moral compass that Mr. Smith possessed on the silver screen, I trust that the parallels between my story and the Hollywood movie will end there.
A few questions that you might be asking at this point:
What is a Synod? A Synod is a gathering of church leaders that makes decisions on behalf of a larger church body. In our denomination which is comprised of more than 1,000 churches in both the USA and Canada, ultimate authority lies with the Elders and Deacons of each local congregation. Congregations are grouped together in regional groups of about 20 churches called a "Classis." Our group is called Classis Northern Illinois. Synod is made up of four representatives from each Classis. This year, one of our Deacons, Jennifer Stolzenbach, will also be a delegate along with an Elder from Lombard CRC and a pastor from Grace Valley CRC near Rockford.
How Often Does our Synod Meet? Under normal circumstances, the Synod of the Christian Reformed Church in North America meets every year. Because of the COVID pandemic, there hasn't been an in-person gathering since 2019. It's an understatement to say that the agenda is full for this year's meeting. We'll be gathered on the Campus of Calvin University from June 10-16.

Is This a Big Commitment? It really is. I've already spent several evenings on pre-Synod Zoom calls to help pray into and prepare for our work. There are about 1,300 pages of preparatory materials read, review, and process. Because of the significant amount of work, I'll be preaching less than usual in May and June.
Why did you sign up for this, Pastor Gregg? I didn't. I was chosen to serve this year. It's a responsibility that pastors take in turn, and this is a significant year to be of service. I'm trying to take it seriously without taking myself too seriously.
Are There Any Controversial Issues this Year? There is a major report on the topic of "Human Sexuality." It promises to garner the most time, attention, and headlines. The report emphasizes God's goodness in Creation, humanity's myriad ways of being broken as well as sins that the Church needs to repent of, and the hope that God's redemptive power applies even to our sexual expression – all while following the pattern of Jesus's brilliant words in Matthew 19:1-12. You can CLICK HERE to read a shortish executive summary of the very thorough report.
I plan to share a brief, daily video update while at Synod in June. I would appreciate your prayers, too, specifically that Holy Spirit-inspired unity, wisdom, and joy would be the hallmarks of Synod 2022.
- Pastor Gregg