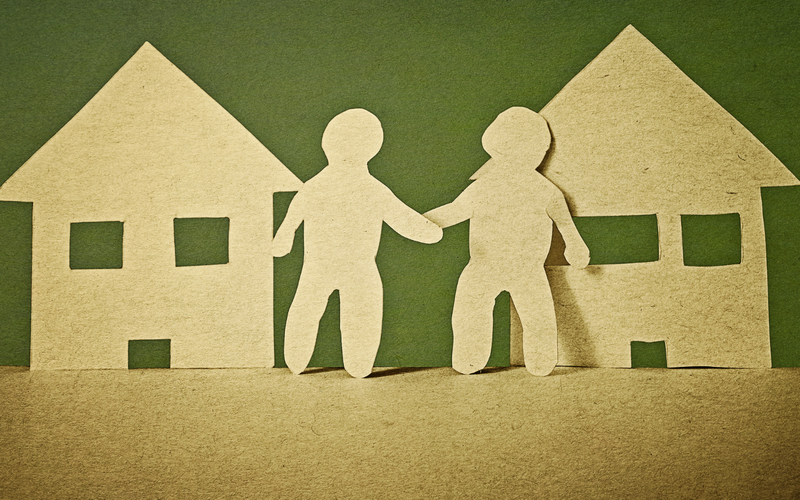 Like a Good Neighbor...who's there?
Most of us know how to complete the phrase, "Like a good neighbor…." All it takes for me is to hear the right five musical notes to come up with the same response: "...State Farm is there."
Clever marketing folks have now introduced Jake-from-State-Farm, who charmingly supplies insurance and humor to people from all walks of life. Jake is a pretty fun guy, but I'm starting to get a little resentful at how successfully he's cornered the block on neighboring.
This is all tongue-in-cheek, but wouldn't it be amazing if hearing the first five notes of "Amazing Grace" or "Like a good neighbor…" immediately spurred the response, "Jesus is there." Or if those words or five musical notes conjured up images of Jesus's church rather than winsome insurance providers sporting red shirts. Marketing has never been the strong suit of Christians — or even Jesus himself, come to think of it!
At Elmhurst CRC, we are actively trying to become better neighbors as we embrace a vision to grow "Up" in worship, "In" with spiritual depth and friendship, and "Out" in service and outreach. Up, In, and Out. Of the three, growing outward is the toughest challenge for the local church. A significant part of Pastor Jeff's ministry is to keep us focused and mindful of the high calling that Jesus gives his church: to be the best neighbors.
To this end, our staff convenes once a month to learn, stretch, and tell stories about how our efforts to reach out are failing and succeeding. Just this week, I heard some lovely stories:
One was about a staff member who the Spirit prompted to come alongside a person struggling in an angry moment. Just being there to listen opened a deep connection.

Another staff member shared about a renewed energy to simply walk the neighborhood and be a presence in the community.

Another shared about a peculiarly modern act of neighborliness: the removal of an earbud when approaching a neighbor outdoors as a sign of hospitality and friendly readiness to engage.

Even I shared a story about the blustery weather last Sunday evening (45 degrees, raining sideways) when I met a fellow outdoorsman clad in waterproof clothing. We were the two people "dumb enough" to be out for a long walk in Elmhurst on that particular evening. What ensued was a 30-minute conversation that ran the gamut from camping and solo-canoeing to church life.
Each of these anecdotes is meant to illustrate that neighboring isn't that complicated — it mostly takes a willingness to simply show up and starts with a listening ear. That's where 5th Sunday Serve comes in. There are tasks to be completed in Jesus's name, some dirty jobs to do, some blood to be donated, and some shots to be administered. But the real spiritual power lies in a small army of us willing to show up in places and spaces around our community. That's not a bad description of what God did for us in Jesus. He showed up. Right here. In our spaces and places. He heard us and ultimately found a way to make the ultimate difference.
Like a good neighbor…
May God's Blessing and the Peace of Christ go with you as you serve,

Pastor Gregg