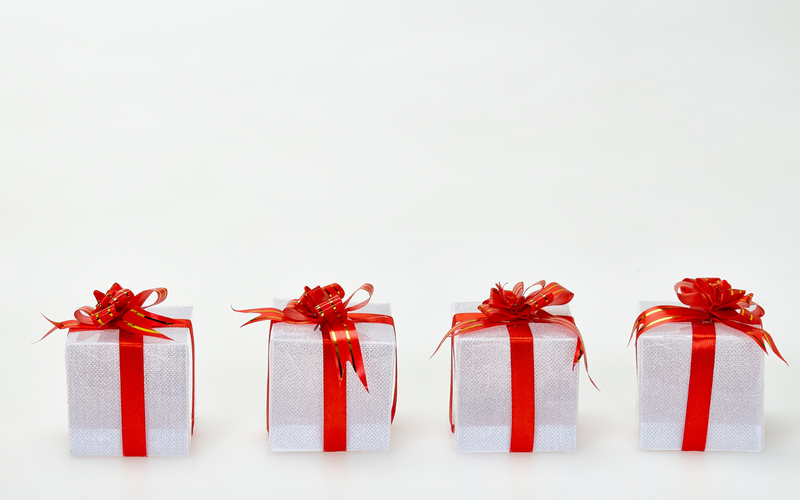 Gifty People
I've never been a great gift giver. My love language is naturally oriented toward acts of service and spending quality time with others. However, I have a few significant people in my life for whom gift-giving is their primary love language, so I'm compelled to attempt to speak their native language as best as I can. Until recently, my strategy has been to give "experiences" and shared time together rather than fumbling around in a failed attempt to try to find the perfect gift. While for years I thought this was good middle ground, I now recognize that this was mostly my selfish attempt to keep speaking my own love language while letting myself off the hook from shopping. Lord, have mercy.
Recently, I read through an interview with a guy named John Ruhlin who convinced me that I need to change my gift-giving ways. John is a Christian, and the founder of a company called Giftology, which specializes in helping leaders give gifts to clients, donors, and colleagues that they will remember for years to come. I was intrigued because John specializes in giving gifts to people who already have everything they could possibly need in the material world.
I learned three huge things about gift giving from his philosophy:
Whenever possible, include not only the person that you're gifting to, but also their circle of family or loved ones. If a gift can widen that circle, it says, "Your whole life is important to me." Consider this contrast: A banking executive gives a key client an expensive golf bag because he knows the client loves golf - OR - the same banking executive gifts a night at a hotel for his client and spouse that just happens to be next door to a new indoor golf facility. While this little example is out of my price range, either way, the principle holds true: Gifts mean more when they connect to a wider web of relationships. That demands extra care, consideration, and imagination from the gift giver!
Giving a gift that will be regularly used in the daily life of the recipient is better than a more expensive gift that will seldom be used or handled. John Ruhlin got started in sales by selling kitchen knives and maintains to this day that gifts that are connected to the kitchen are among the best because people spend more time in the kitchen than any other room in the house (discounting sleeping eight hours a day). John contrasts giving a fancy watch to someone who already has several fancy watches with the more humble gift of a durable kitchen knife emblazoned with a significant word or phrase that both gift-giver and gift-receiver share in common. The knife has the potential to serve as a regular reminder (even if it's while cutting up onions!) that you are connected to each other in a significant way.

Gifts that are given at non-obligatory times (NOT birthday, anniversary, Christmas, etc.) are inherently more meaningful than gifts that appear at culturally mandatory times.
It doesn't take a theological genius to notice that God did all three of these things for us in sending the gift of Jesus. God sent Jesus "in the fullness of time" in human history to be present by his Spirit every moment of every day, not only in my life but in the life of everybody I love and beyond. Amazing. I have a long way to go in this direction. Blessings to you as you share gifts and graces with the people in your life.
Pastor Gregg